Family Life Ministries
Like any Bible-based ministry, our purpose is to spread the Gospel of Christ. As Family Life, we make this our mission by strengthening families and individuals with the Christian faith. Our main purpose is supporting the family as a whole, but also caring for and paying special attention to the individual, since healthy people make up healthy families.

We use Christian radio, youth programming, adult services, personal counseling, and the performing arts as ways of talking to people about Christ. The ministry of Family Life is many-sided because God made life in colorful variety - no two people alike - and gave us many ways to communicate and exchange ideas.

The second part of Family Life's mission is to be a resource for the local church. It's our desire to champion the incredible efforts of churches and faith organizations for the sole purpose of advancing the Gospel of Christ. Not to replace or compete with, but rather to come alongside and support local churches in serving their communities. This means being an information source for Christian communities, and also providing leadership and teaching in different areas of ministry.
Family Life is an autonomous, non-denominational, non-profit organization governed by a board of directors that meets regularly to evaluate policies, needs, direction, and goals. Family Life also is a member of the ECFA - Evangelical Council for Financial Accountability.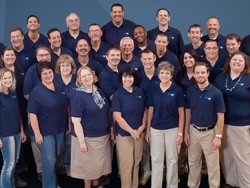 [
back
]