All the King's Horses Ranch
All the King's Horses Children's Ranch - Christel Harris

Religion that God our Father accepts as pure and faultless is this: to look after orphans. . .
– James 1:27a – (NIV)
Our Mission Statement:
To provide refuge in a traditional family setting with Christian values on a ranch for abused and neglected children who need long-term care.
Our Goals:
To provide an environment of social, physical, educational and spiritual support for children in need;
To develop their abilities and interests, and encourage them to reach their maximum potential as they mature;
To ultimately build several permanent homes on the ranch where children can live for extended periods of time with the support of dedicated houseparents and staff.
My search is over. The direction is clear: America's youth need us. Their desperate cry is against a society that has turned its back on them. Give me the children! Give me the young ones who will be the adults of our nation; the young ones who will be our leaders.
This is the call of Ana Lucore,
President of All the King's Horses Children's Ranch.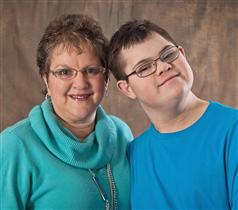 Our Own Christel Harris
is serving as a liaison for All the King's Horses Children's Ranch.
[
back
]